Preparing your presentation
Make a summary of your presentation or write out the entire text.
Have additional content available in case you finish early.
Practise your presentation in advance. Alone or with some listeners.
Consider interviewing someone during the Teminar or have someone interviewing you.
Pick a time that is convenient your audience.
Use a fixed line (no GSM or DECT) for the best audio quality.
Do not use the "hands free" option of your phone. It may cause echo and noise.
Consider the use of a professional headset.
Giving the presentation
Be aware of "jammers" in your neighborhood. Find a place where you can focus to your session.
Turn off your mobile phone.
Be on time. Sign in at least 5 minutes before the start of your presentation.
Keep some distance between your mouth and your phones microphone. The sound of your breath can be annoying.
Introduce yourself at the beginning of your presentation.
Explain to participants how to ask questions (by pressing a number key on their phone).
Don't turn your presentation into a radio broadcast. Use Teminar to interact with your participants.
End with an offer or task. What do you want your participants to do afterwards?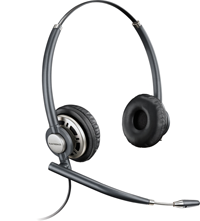 Consider the use of a professional call center headset to keep your hands free. The Plantronics EncorePro is a good example.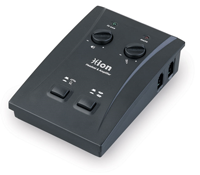 A headset amplifier to connect the headset to your phone is required.